1 MINUTE READ
New CSL global HQ taking shape in Parkville
(AUSTRALIA 2020)

World-leading biotech company CSL is establishing its global headquarters at Parkville, Melbourne, the nation's premier biomedical precinct.
The new purpose-built facility, featuring state-of-the-art laboratories, will foster and support collaborations between academic biomedical research and industry as well as help the company to commercialise new products.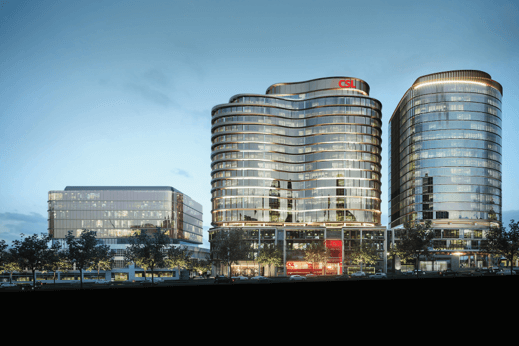 Artist Impression
The HQ will accommodate more than 800 CSL employees including early stage research and product development teams, commercial operations, corporate functions and support service.
CSL's CEO and Managing Director, Paul Perreault said that Melbourne's world leading reputation in medical research played a critical part in the company's decision.
We have opportunities all around the world and R&D in several countries, but we believe the density and quality of medical research activity in Parkville has enormous future potential,"

Paul Perreault - CEO and Managing Director, CSL
CSL's investment cements Melbourne's position as a world-class research destination and further boosts the Parkville precinct's world-leading concentration of research facilities, hospitals and universities. CSL operates in more than 35 countries and has more than 22,000 employees, including 2,500 in Victoria.