Transport infrastructure
Government and other sectors actively invest to continually enhance the infrastructure in Australia's fastest growing state. At the focal point of the state's world-class infrastructure is Melbourne, with its modern, integrated system of road networks, with its suburban grid elegantly overlaid with high speed, efficient freeways, linked to the city's port and airports.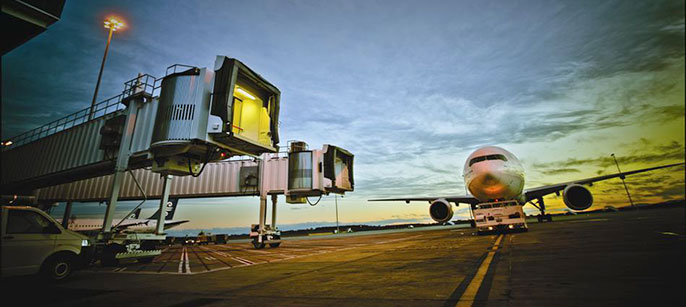 Located just 20 minutes byroad from central Melbourne, MelbourneAirport is Australia's only major 24-hourinternational airport, which is home to 25 international airlines and services to over 33 overseas destinations directly. Each year it handles more than 245,000 tonnes of international air freight.
The Port of Melbourne is the largest and busiest container port in Australia. Located close to central Melbourne, the port is well-connected and equipped. It is efficient and reliable, especially for general cargo and motor vehicles. Lloyds recently rated the port as Australia's most efficient port for container uplift.

Great infrastructure not only makes the smooth movement of goods and data in aleading Australian export economy a certainty, it is also a crucial element in helping a city develop new technologies and new knowledge. Melbourne's impressive infrastructure includes:
four deep-water ports, including the Port of Melbourne;
two major curfew-free airports, including Melbourne Airport;
a dense and diverse concentration of educational, technology, health and research infrastructure (Australia's only synchrotron and the new Doherty Institute for Infection and Immunity);
fast national broadband (based on fibre optics, with fibre to the node FTTN);
reliable low-cost electricity and gas supplied by a privatised, deregulated energy sector;
some of the world's best quality water (backed up by HACCPS quality assurance), with supply guaranteed by one of the world's largest desalination plants; and
world-class events and entertainment infrastructure for Australia's busiest events city.
Other infrastructure projects
In addition to the Metro Tunnel, there are a number of other projects that represent important opportunities for suppliers to infrastructure: West Gate Tunnel Project and Melbourne Metro Tunnel, and there is more in this video.