Grain
Why invest in Victoria's grain industry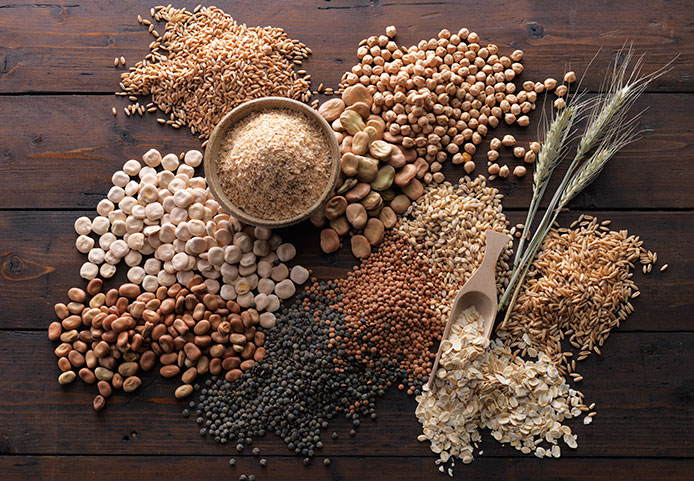 Close to key markets and export ready
Victoria is located in a prime position for supplying grains to Australia and emerging economies in Asia. Grain production also underpins food processing such as milling, malting and brewing and Victoria's extensive animal feed industry. Recent free trade agreements and relationship building with Japan, South Korea and China are further promoting Victoria's grain export potential.
High quality grains
The extensive size and maturity of Victoria's food industry enables it to produce high value, high quality grain products. Victoria has a reputation for clean and green food products. Its institutional frameworks for food safety and regulation, and its unique quality and classification systems ensure the production of high quality, high protein grains.
Supported by cutting edge research
Victoria is a world leader in grains research and innovation. Major Victorian facilities such as the Centre for AgriBioscience, the Australian Grains Genebank and the Grains Innovation Park underpin our global reputation, and commitment to innovation in grains. Victoria is expanding its competitive advantages in grains through investment in strategic areas such as information and communication technology, plant phenomics, drought tolerance, and cropping in high rainfall zones.
Supported by the private sector
A number of major grain companies are continuing to invest in Victoria's grain industry, including Emerald Grain and GrainCorp. Private investment is also occurring in grains research, including Bayer's $14 million wheat and oilseeds breeding centre in Horsham, which opened in 2014.
Ideal agricultural land
Victoria's extensive grain regions have the soils and climate to produce premium quality cereals, pulses, legumes and oilseeds on a large scale. In the north west, conditions favor highly sought-after milling wheat, malting barley and culinary pulses. Elsewhere, Victoria's higher rainfall zones offer high yields for cereals and canola, with great potential for development. Victoria's grain growers have the expertise and technology to manage climate variability and capitalise on diverse conditions.
Compelling investment opportunities
There are strong global and domestic growth prospects for Victoria's grain products, driven by factors such as the increasing adoption of western diets in emerging economies and the demand for grains to feed livestock. These demand drivers combined with Victoria's competitive advantages (including strong record of exports and world-class export infrastructure) mean that Victorian grain offers compelling opportunities for those looking to invest.
Further information and assistance
You can find further insights on investing in the Victorian grain industry here.
Contact us to start a conversation with an investment specialist.