Victoria's relationship with Canada
The Australia-Canada relationship is mature, highly productive and broadly based. People to people linkages are deep and wide-ranging across governments, private sectors, academics and communities. With many commercial, political and cultural similarities to Victoria, Canada offers a stable market to conduct business. Agriculture, resource and technology sectors are strong across the Canadian market.
Victorian Trade and Investment Offices
Supporting our Canadian relationship the Victorian Government has offices in America, including San Francisco, New York, Chicago, Boston and Washington DC. These offices play a vital role in the facilitation of trade, investment and the establishment of people to people links and partnerships between the regions.
Trade Agreements
Australia-Canada Free Trade Agreement
Entered into force on 30 December 2018, the Comprehensive and Progressive Agreement for Trans-Pacific Partnership (CPTPP) paves the way for Australia's economic relationship with Canada in terms of both trade and investment.
The CPTPP is the first modern, high quality FTA between Canada and Australia. Canada and Australia have mutual interests in open markets which have seen cooperation in a range of forums advocating freer trade, such as in APEC and in the Cairns Group in the WTO. Australia and Canada work closely together to promote a coherent and robust system of global trade and economic cooperation in key international organisations such as the G20, the Organization for Economic Cooperation and Development (OECD), the Asia-Pacific Economic Cooperation (APEC) forum and in many UN agencies.
Comprehensive and Progressive Agreement for Trans-Pacific Partnership (CPTPP)
The Comprehensive and Progressive Agreement for Trans-Pacific Partnership (CPTPP) is a free trade agreement (FTA) signed on 8 March 2018 between Australia, Brunei Darussalam, Canada, Chile, Japan, Malaysia, Mexico, Peru, New Zealand, Singapore and Vietnam.
For more information please refer to The Department of Foreign Affairs and Trade:
Bilateral Relationships
National / Institutions
Regional Victoria
Baw Baw Shire sister-city relationship with Barrhead, Alberta
Rural City of Mildura sister-city relationship with Brockville, Ontario
Southern Grampians Shire sister-city relationship with Hamilton, Ontario
Victorian Universities
Universities Australia and Mitacs MOU allows Australian undergraduate students to participate in an elite research internship program in Canada (signed 2015)
We can help you with your next market entry project
If you are considering investing in Melbourne, we can help you scope the market opportunity in Melbourne/Australia and assist you with your business case development.
Working with us will allow you to be fully informed and limit the number of surprises associated with your new investment. Our staff are experienced and well connected and can introduce you to potential partners to help make your investment a success.
Contact us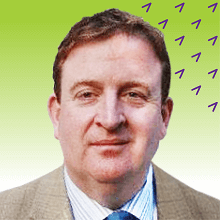 Americas enquiries contact Nigel Warren
Commissioner for Victoria to The Americas
Email Nigel
Or go to our All Offices page to find your nearest Invest Victorian representative.