维多利亚州的主要中国投资者
目前在维多利亚州经营业务的中国多家优秀公司来自各个行业,包括先进的制造业企业海信、凯诺斯和TCL,以及信息通信技术(ICT)企业中兴、文思创新和华为。
其他在维州开展业务的重要企业包括中信、中国石化、武钢澳大利亚公司和中国五矿集团。
Chinese companies headquartered in Melbourne
Case studies: Chinese companies
We can help you with your next market entry project
If you are considering investing in Melbourne, we can help you scope the market opportunity in Melbourne/Australia and assist you with your business case development.
Working with us will allow you to be fully informed and limit the number of surprises associated with your new investment. Our staff are experienced and well connected and can introduce you to potential partners to help make your investment a success.
Contact us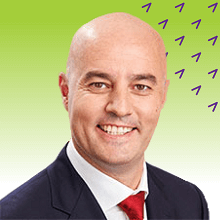 China enquiries
contact Brett Stevens
Commissioner for Victoria to Greater China
Email Brett
Or go to our All Offices page to find your nearest Invest Victorian representative.