Southeast Asia's bilateral relationship with Victoria
Victoria enjoys strong relationships with Association of Southeast Asian Nations (ASEAN) member countries. The growth of the region's 'consuming class' and associated demand for the quality food and fibre, healthcare, education, and professional services for which Victoria is renowned, provides a strong basis for our trade and investment partnerships with the region to develop further.
The Southeast Asian region is already a key destination for Victorian exports, growing by A$1.1 billion in 2022 in comparison to calendar year 2021 and 58% compared to calendar year 2020. Southeast Asia is a major market for Victorian wheat, dairy, grain, meat and beef, and fruit, and is a significant source of tourists and international students, with Vietnam alone representing our third largest source of international students after China and India.
Victoria's Southeast Asia Trade and Investment Strategy
The Victorian Government's Southeast Asia Trade and Investment Strategy to help business expand to Southeast Asia was released in 2018. For more information visit:
Australia's Southeast Asia Economic Strategy to 2040
The Federal Government's Southeast Asia Economic Strategy to help boost greater trade and investment between Australia and Southeast Asia was released in 2022. For more information visit:
Victorian Trade and Investment Offices
The Victorian Government has offices in Jakarta (est 2014), Kuala Lumpur est (2008), Singapore (est 2017), and Ho Chi Minh City (est 2021), which play a vital role in the facilitation of trade, investment, education and innovation, as well as the establishment of people to people links and bilateral relations between the two regions.
Free trade agreements
Bilateral Relationships
Hamer Scholarships Program supports Victorians to study Indonesian in Indonesia
Victorian Government and the Yogyakarta Special Region Government - MoU aiming to increase cultural, educational and innovative exchange between the two jurisdictions, signed in May 2017,
Victorian Government and Ho Chi Minh, largest city and economic hub of Vietnam, signed MoU to deepen cooperation across a range of areas including trade, investment, technology and education, in May 2022
Victoria and West Java - A Letter of Intent (LOI) to enhance friendly cooperation between the two regions, signed in October 2022
Enterprise Singapore and the VGTI SEA established an Action Plan for collaboration, which is renewed annually and sets out events and activities for each year
Enterprise Singapore's GIA Acceleration Programmes: A network of Singapore and overseas partners in major innovation hubs and key demand markets, with a focus on technology and innovation. The programme accelerates market entry of companies through workshops, mentorships and connections with potential clients and partners.
Monash University established its campus in Indonesia in February 2020
Deakin University, working with Lancaster University, plans to establish a joint campus in Bandung
RMIT Vietnam was established in 2000 and has educated thousands of Vietnamese students in 2 campuses in Ho Chi Minh City and Ha Noi, and an English language centre in Da Nang
We can help you with your next market entry project
If you are considering investing in Melbourne, we can help you scope the market opportunity in Melbourne/Australia and assist you with your business case development.
Working with us will allow you to be fully informed and limit the number of surprises associated with your new investment. Our staff are experienced and well connected and can introduce you to potential partners to help make your investment a success.
Contact us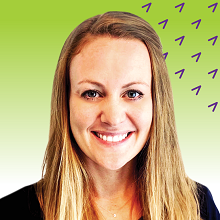 Southeast Asia enquiries
contact Holly Butler
Interim Commissioner for Southeast Asia
Email Holly
Or go to our All Offices page to find your nearest Invest Victorian representative.