Victoria's relationship with Korea
Australia and the Republic of Korea (ROK, also known as South Korea) are close partners with a strong bilateral relationship underpinned by trade, shared regional strategic interests, and strong people-to-people links. South Korea is Victoria's ninth largest two-way merchandise trading partner and seventh largest merchandise export market, with exports amounting to 1.2 billion in 2021-22.
South Korea is Victoria's 14th largest source of foreign direct investment (FDI), valued at $41.65 million in 2021-22.
South Korea is a major market for Victorian aluminium, meat and dairy and is of increasing importance for emerging industries such as energy, health and aged care, tourism and international education. South Korea is one of Victoria's major import sources of refined petroleum and motor vehicles.
Opportunities for South Korean investment
There are significant investment opportunities for South Korean companies in Melbourne, Victoria particularly in the areas of clean energy, technology, infrastructure, advance manufacturing and defence, health and life sciences.

Major investors
There are many large Korean currently operating in Victoria. Prominent Korean companies include:
COSMAXNBT (formally known as Nutribiotech)
Maeil Dairies
GS Engineering & Construction
Hanwha Defense
Kia
Amore Pacific
Victorian Trade and Investment Offices
Supporting our relationship, the Victorian Government has offices in Seoul (est 2014), which play a vital role in the facilitation of trade, investment and the establishment of people to people links and partnerships between the two regions.
Korea- Australia Free Trade Agreement
The Korea-Australia Free Trade Agreement (KAFTA), which entered into force on 12 December 2014, is a world-class and comprehensive bilateral agreement that substantially liberalises Australia's trade with its fourth-largest trade partner. KAFTA protects and enhances the competitive position of Australian businesses in Korea and will provide tariff elimination on nearly all Australia's current exports by value when it is fully implemented. Under KAFTA, Australian services providers receive the best treatment Korea has agreed with any trade partner. Investment commitments in the Agreement promote investment in both directions.
For more information, please refer to The Department of Foreign Affairs and Trade.
Bilateral Relationships
Institutions
State
Victoria's sister-state relationship with Busan Metropolitan City (est 1994)
We can help you with your next market entry project
If you are considering investing in Melbourne, we can help you scope the market opportunity in Melbourne/Australia and assist you with your business case development.
Working with us will allow you to be fully informed and limit the number of surprises associated with your new investment. Our staff are experienced and well connected and can introduce you to potential partners to help make your investment a success.
Contact us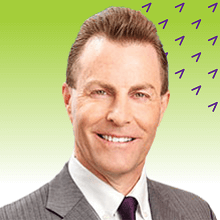 Korea enquiries
contact Adam Cunneen
Commissioner for Victoria to North Asia
Email Adam
Or go to our All Offices page to find your nearest Invest Victorian representative.