India's bilateral relationship with Victoria
India and Victoria enjoy strong investment, trade, education and cultural ties.
India is Victoria's ninth largest source of foreign direct investment (FDI), valued at A$150 million in FY 2022/23. Victoria accounted for 74% of all Indian FDI into Australia in FY 2022/23.
Recent years has seen remarkable growth in two-way trade in goods and services between Australia and India, growing in value from US$13.6 billion in 2007 to US$46.5 billion in 2022.
In FY 2022-23, India was Victoria's thirteenth-largest trading partner and twelfth-largest exporting market. During this period, two-way trade was valued at A$2.9 billion, while total exports were valued at A$719 million.
India is an important market for Victorian food and fibre, education and digital innovation products and is emerging as an important market for urban design, technology, ICT and life sciences.
India is Victoria's largest source for international students and is of the largest sources of international tourists and visitors.
Victorian Trade and Investment Offices
Supporting our relationship, the Victorian Government has offices in Bangalore (est 2005) and Mumbai (est 2012) which play a vital role in the facilitation of trade, investment and the establishment of people to people links and partnerships between the two regions.
It also has a Study Melbourne Hub South Asia, delivering both virtual and face-to-face events across the region to support and engage with current, future and past international students.
Victoria's India Strategy
The Victorian Government's strategy for developing our relationship with India over the next ten years was released in January 2018. The strategy is currently under review to ensure Victoria continues as a valued knowledge and business partner to India.
For more information visit:
Trade Agreements
Australia-India Economic Cooperation and Trade Agreement
Australian businesses and consumers can now take advantage of new trade opportunities offered by the Australia-India Economic Cooperation and Trade Agreement (ECTA), which entered into force on 29 December 2022. Over 85% of Australian goods exports by value to India are now tariff free, rising to 90% in six years. High tariffs have been reduced on some additional products. In addition, 96% of imports from India are now tariff free, rising to 100% in three years.
For more information please refer to The Department of Foreign Affairs and Trade:
Bilateral Relationships
Cultural ties and people to people links between Victoria and India are extensive and continue to strengthen as a result of events such as the Indian Film Festival of Melbourne and the Diwali (Indian Festival of Lights).
Victorian Universities
La Trobe University - Partnerships with leading research and teaching institutions and industries
Deakin University - Indian Government's Ministry of Education and Ministry of Skill Development and Entrepreneurship: scholarships, fellowships, skilling, and training programs to strengthen the India-Australia relationship and lead the way forward for innovative knowledge sharing and student exchanges between the two countries
University of Melbourne - Melbourne India Postgraduate Academy (MIPA): A joint initiative consisting of established researchers and joint PhD candidates from the University of Melbourne and a group of India's elite research universities
University of Melbourne – Australia India Institute: Australia's leading centre dedicated to promoting support for and understanding of the Australia-India relationship
University of Melbourne – Shoolini University partnership: A dual-degree partnership offering unparalleled opportunities for international education to Indian students
Victoria University – AVENU Learning: Delivering online courses to students in India
We can help you with your next market entry project
If you are considering investing in Melbourne, we can help you scope the market opportunity in Melbourne/Australia and assist you with your business case development.
Working with us will allow you to be fully informed and limit the number of surprises associated with your new investment. Our staff are experienced and well connected and can introduce you to potential partners to help make your investment a success.
Contact us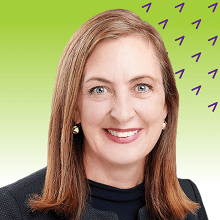 India enquiries
contact Michelle Wade
Commissioner for Victoria to South Asia
Email Michelle
Or go to our All Offices page to find your nearest Invest Victorian representative.