Major investors from India
Opportunities for Indian investment
There are significant investment opportunities for Indian companies in Melbourne, Victoria particularly in the areas of digital technology, health and life sciences and clean economy.

Major investors
Melbourne, Victoria has been the preferred destination for several Indian companies entering into the Australia & New Zealand region. In particular, major Indian technology companies that have had a strong presence in Victoria for more than a decade include Infosys, Wipro, Tata Consultancy Services, Tech Mahindra, HCL, Cyient, Cognizant, Ramco and Sonata Software.
Beyond the technology sector, notable Indian companies that have presence in Victoria include SBI, Cipla, Lupin, Sun Pharma, Motherson and Wafa Global.
We can help you with your next market entry project
If you are considering investing in Melbourne, we can help you scope the market opportunity in Melbourne/Australia and assist you with your business case development.
Working with us will allow you to be fully informed and limit the number of surprises associated with your new investment. Our staff are experienced and well connected and can introduce you to potential partners to help make your investment a success.
Contact us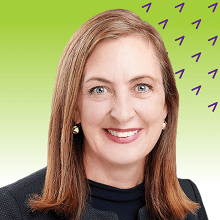 India enquiries contact Michelle Wade
Commissioner for Victoria to South Asia
Email Michelle
Or go to our All Offices page to find your nearest Invest Victorian representative.