Grain
Victoria's grain production
In 2012-13, Victoria was Australia's fourth largest grain producing state, accounting for approximately just over 10 per cent of Australia's production. Victoria's grain farms are mainly located in western and northern Victoria, with the majority in the Mallee and Wimmera regions. Grain growing in Victoria continues to expand into the high rainfall zones of southern Victoria and to a lesser extent Gippsland, on land once used exclusively for pasture production.
Victoria's grain industry consists of three types of broadacre crops, cereals, oilseeds and pulses. Cereal (mainly wheat and barley) production represents around 80 per cent of Victoria's grain production, with wheat accounting for around 60 per cent of the total cereal crop. Since 1980, production of oilseeds and pulses has grown rapidly from 1 per cent to almost 20 per cent of total grain production.1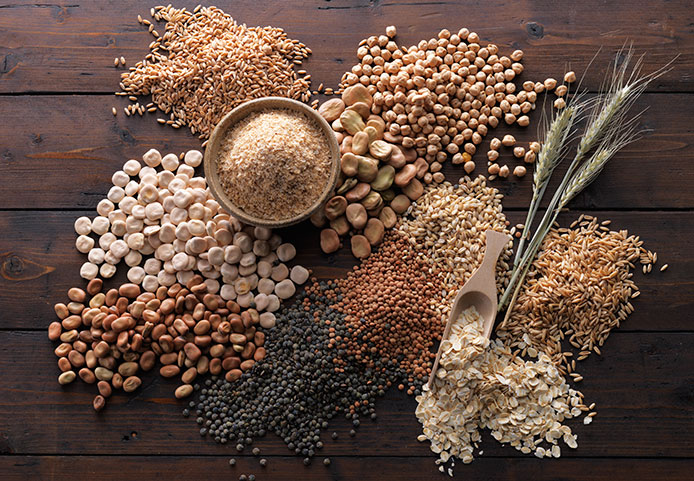 The structure and output of the industry
Grain is grown on about 5,500 farms in Victoria. Around 3000 are grain 'specialists' and 2,500 growers produce grain as part of a mixed farming enterprise. The number of grain exporters has increased since the wheat export market was deregulated.
In 2012-13, Victoria produced A$2.31 billion in grain crops, most from cereals. Canola constitutes 99 per cent of the value of all oilseeds. 2012-13, the gross value of Victoria's production from the major grain crops was A$1,039 million from wheat, A$533 million from barley and A$455 million from canola. In 2013-14, China was the most valuable market for Victorian grain exports, valued at A$289 million, followed by Indonesia at A$142 million.2
Access to markets and quality food systems
Victoria has three grain export terminals in Melbourne, Geelong and Portland, each with access to a deep water port. The industry benefits from closeness in proximity to Asia for air and sea freight, as well as clean and safe produce backed by a robust regulatory framework.
The trend to containerised grain
Victorian export of grain in containers has grown significantly. The most common grains exported in containers are wheat, malt and feed barley, pulses (mainly lentils and beans), corn, sorghum and canola.3
The Grains Centre of Excellence at Horsham (located near the heart of the state's grain industry), specialises in national research for breeding pulses as well as pre-breeding research in cereals and oilseeds.
Research institutes working with this sector
The Animal, Food and Health Sciences branch of the Commonwealth Scientific and Industrial Research Organisation (CSIRO), ranked in the top one per cent of the world's scientific institutions in agricultural science.
Centre for AgriBio Sciences at Latrobe University, a world-class facility for agricultural biosciences research and development.
Food Science Australia works with industry and university partners to turn scientific research into innovative solutions for the food industry, and its research portfolio includes the Innovative Foods Centre.
Grains Innovation Park (Grains Centre of Excellence) Horsham
Primary Industries Climate Challenges Centre (University of Melbourne)
line
Sources
1. State Government of Victoria - Dept. Economic Development, Jobs, Transport and Resources , Grains Industry Profile, December 2014
2. Ibid.
3. Ibid.