Multi-award winning Australasian design firm Architectus will join forces with Scandanavia's Schmidt Hammer Lassen Architects to transform the iconic building.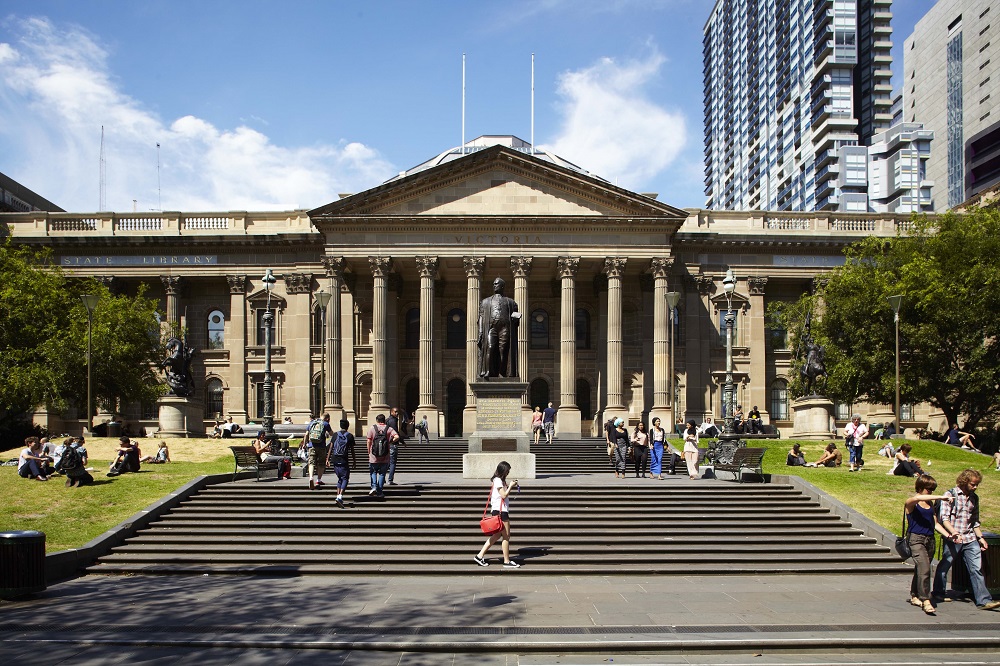 Image: State Library Victoria
Design concepts for the State Library Victoria Vision 2020 project will be released later this year with construction due to begin in 2017 and will be complete in 2020.
The State Government of Victoria has contributed A$55.4 million to the project which will see the restoration of the historic Queen's Hall, the reopening the Melbourne library's Russell Street entrance, an e-Town Hall and new spaces for early learning, digital media, entrepreneurship and exhibitions.
Architectus is known for its delivery of complex and technically challenging projects. It has received more than 100 industry awards for its work across education, public, commercial, infrastructure and transport projects.
Their projects include the 6-star Greenstar Sydney office tower 1 Bligh St, and collaborations with the Art Gallery of NSW's Sydney Modern with SANAA and the Queens Bridge Tower in Melbourne with Wilkinson Eyre.
Schmidt Hammer Lassen Architects is a global leader in contemporary library design, with projects including Scandinavia's largest public library, the Dokk1 Urban Mediaspace, Halifax Central Library, Sir Duncan Rice Library at Aberdeen University and the extension to the Royal Library in Copenhagen.
Architectus and Schmidt Hammer Lassen recently collaborated to design the Christchurch New Central Library, which is due for completion in 2018.
Architectus and Schmidt Hammer Lassen supported by Andronas Conservation Architects, Irwin Consult and Steensen Varming Engineers will design all elements of the Vision 2020 redevelopment.