Networking opportunities
The Victorian Connection is a professional social networking group that helps members to maintain their connection with Victoria from all over the world.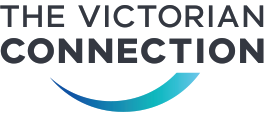 If you:
are a Victorian expatriate
have worked or studied in Victoria, or
are doing business with Victoria.
Stay in the loop with all things Victorian by joining this group on LinkedIn.
The Victorian Connection can help you:
Develop social connections with other Victorian professionals in your area
Network with trade and investment representatives in your area
Tap into other industry, government, local chambers of commerce and academia connections in your area
Learn about industry developments in Victoria through news
Learn about trade and investment opportunities with Victoria
To make connecting with people in your region easier, there are 14 sub-groups:
As well as being able to interact with group members online via LinkedIn, The Victorian Connection runs regular social and business networking meet up events. We welcome you to join The Victorian Connection today to network with other Victorians and keep up to date with industry news from Melbourne.